Social Media Publishing Guidlines
Social Media Publishing Guidelines
Social media is changing the way we work, offering a new model to engage with members, colleagues, and the world at large. PMI OVOC believes this kind of interaction can help the Chapter build a stronger and more successful relationship with our members and followers. And it's a way forward for us to take part in global conversations related to project management.
These are the official guidelines for participating in social media for PMI OVOC. If you're an OVOC employee or contractor or volunteer creating or contributing to blogs, social networks, virtual worlds, or any other kind of social media, these guidelines are for you.  They will evolve as new social networking tools emerge, so check back regularly to make sure you're up to date.
Participation in social computing on behalf of OVOC is not a right but a privilege, so please treat it seriously and with respect. Failure to abide by these guidelines and the OVOC Code of Conduct could put your participation at risk. Please also follow the terms and conditions for any third-party sites.
Rules of Engagement
---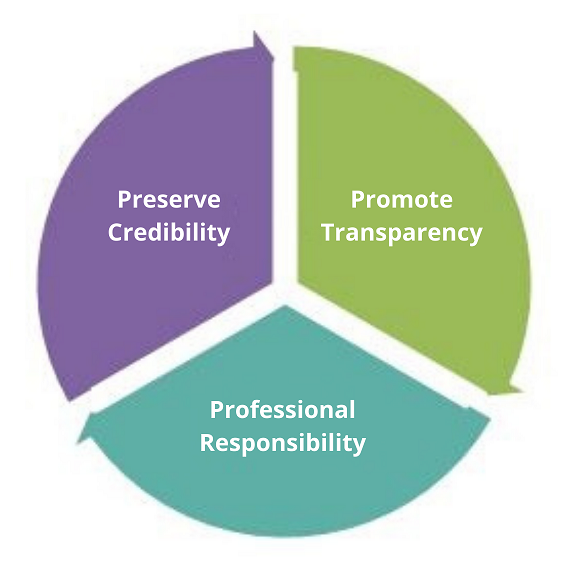 ---
1. Promote Transparency
Trust and honesty are the basis for any good relationship, and the same goes for the relationships PMI OVOC foster with our members through social media. Whether you are using social networks for OVOC or for personal use, you should always.
Use your real name, role and professional title.
Know and follow the PMI Code of Ethics and Professional Conduct.
Disclose any vested interest in something you are discussing, be the first to point it out and be specific about what it is.
Stick to your area of expertise; write what you know. If you publish to a website outside PMI OVOC, please use a disclaimer that they are your own views or opinions, not PMI OVOC's.
2. Professional Responsibility
People are following you because they are interested in engaging with you and your expertise. Social networks are no place to discuss your opinions or information regarding PMI OVOC internal business activities.
Be a good listener and engage with others in productive ways.
Foster collaboration by responding to readers and pose questions when you need any help regarding your projects.
Do not criticise competitors or colleagues, be constructive and collegial. If need be, talk to them directly to resolve any issues about their postings.
When you encounter criticism, do not take it personally and never make statements on behalf of PMI OVOC.
 3. Preserve Credibility
PMI OVOC volunteers maintain the social media networks. While we express ourselves in more personal and informal ways to foster better relationships with our members, it is important to preserve the credibility and reputation of PMI OVOC. Let's be proud of what we do!
Be informative and encourage sharing human experience in the world of project management, with a balance between personal and useful information.
If you mistakenly posted erroneous information, take ownership – admit and correct it with a subsequent posting.
Every comment or link that we share should be considered public information, regardless of privacy settings.