<< Back to Calendar
Webinar - Business Continuity Planning/Pandemic Webinar – Getting to your New Normal
Business Continuity Planning/Pandemic - Getting to your New Normal
COVID-19 has impacted our lives, businesses, and our way of life. There is a good possibility we may never 'get back to normal' in the way we do our business, there is going to be a 'New Normal'.
Home Offices, Virtual Meetings, and social distancing are becoming the norm. This may impact 'How' you are doing business, but what should not change is the 'Why' your business exists. Your core values.
By attending this webinar you are showing an understanding that you may have to adjust the way your business operates. leave with immediate actions for post-pandemic success.
Presenter:  Daniel Fay, PMP, PMI-PBA, Managing Director, BrenDaniel Productions Corp.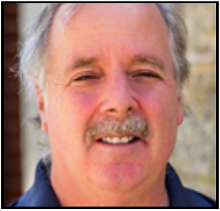 Dan provides organizations worldwide with a framework for business management and executive excellence. Dan conducts programs for business managers and leaders in business analysis, project management methodologies, and leadership principles.
Dan is both a selected and invited speaker at international management symposiums and conferences. Dan has performed business analysis and project management roles for project teams ranging from 3 to over 300 members.
Dan has been on the faculty of over 20 Universities worldwide and has held board positions with numerous PMI Chapters and the PMAC
Event Information
FEES:

Member - Complimentary

Non-Member - $5.00

Registration will close Thursday, June 18, 2020

PDUs:

One (1.0) PDU is applicable for PMPs who attend this two (2) hour webinar.

The talent triangle allocation is .5 PDU – Leadership and .5 PDU Strategic Business

WHEN:

Saturday, June 20, 2020
10:00 AM - 12:00 AM

LOCATION:

Online
It is no longer possible to register for this event