<< Back to Calendar
Your Journey to Become a Successful Leader
As part of the chapter's DEI&B initiative, we're extending our International Women's Day celebration by inviting our members to network with women leaders across the globe and learn from their stories on Wednesday, March 22, 2023, from 12:00pm – 1:00pm. The event will be a 1-hour speaker's panel. The theme is "Women Leaders in Technology", and the topic is "Your Journey to Become a Successful Leader."
As part of the celebration, we are thrilled to welcome our guest speakers Liliana Torres, Jamila Warrick, Shafina Hassam, and Dounya Boughambouz. Below you can read their amazing and inspiring journey to becoming successful leaders.
Liliana Torres, Quality Control Manager at Michigan State University Federal Credit Union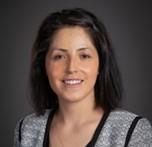 Liliana Torres is a business professional who has built a successful career in the finance industry, while also dedicating her time and energy to supporting her local community. Born and raised in Mexico, Liliana arrived in the United States in 2001. After completing her high school equivalency, Liliana enrolled at Lansing Community College where she continued studying English, eventually transferring to Michigan State University (MSU), where she majored in accounting. During her time at MSU, Liliana worked hard to excel academically and develop her professional skills, while working full time for a local organization that provided vocational training and support services to individuals with disabilities. Over the course of seven years, her dedication and compassion earned her a reputation as a trusted and effective leader, being promoted to several supervisory roles in the areas of customer service and Quality Assurance. While working full-time, Liliana also continued to pursue her education, earning an Executive MBA degree from the Broad College of Business at MSU. Her advanced degree has helped her to expand her knowledge and expertise in the field of finance, and she is now using her skills to support her community in new ways. Liliana is an active volunteer in Exito Educativo, a program that teaches Hispanic parents and students how to navigate the college application process and gain access to higher education. Through this work, she has helped young people achieve their dreams of attending college and building successful careers. Currently, Liliana serves as the Quality Control Manager at MSU Federal Credit Union, where she is responsible for ensuring that the credit union's operations comply with regulatory requirements and meet high standards of quality. Her passion for process improvement and commitment to excellence have helped to establish MSU Federal Credit Union as a leading financial institution in the region. Outside of work, Liliana enjoys spending time with her family and staying active in her community. She is a member of the Executive MBA Alumni Association of Michigan State University, where her primary focus is to promote the program among minority communities.
Jamila Warrick, Co-Founder and Digital Marketing Professional at Handpicked Tobago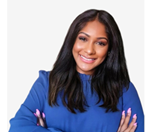 Jamila Warrick is a marketing and events professional with just over 8 years of experience in the corporate world. She graduated in 2014 with a Masters' degree in Marketing. Though the bulk of her experience centered around telecoms technology and marketing in that realm to a mass public, she has built networks and used her transferrable skills in other industries with companies such as British American Tobacco and TT Rideshare (which is the largest rideshare in Trinidad and Tobago). Jamila is also a mentor with the Minds of initiative which is a digital platform that connects students and young professionals to "Minds" (mentors) in their field. It is an opportunity for Jamila to share her experiences and knowledge, be a sounding board and offer advice to anyone walking a similar path as Julia career wise.
Shafina Hassam, Director, Customer and Partner Success at HELUX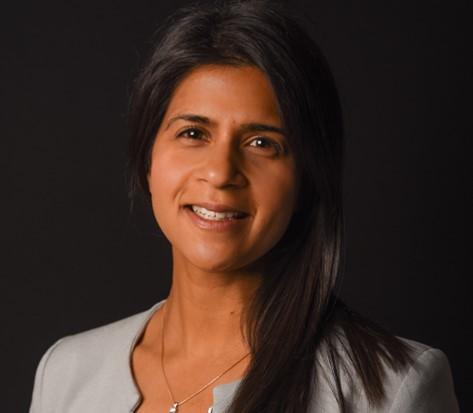 As the Director of Customer and Partners Success, Shafina brings over 15 years of working with clients on implementing and migrating their Information Management solutions to the Microsoft Suite.
Shafina's focus is to partner strategically with clients and partners to ensure their goals and objectives are achieved, to ensure industry best practices are thoughtfully considered, and implemented with end users top of mind. After all, the success of any Information Management program – lies with the users. In her free time, Shafina gives back to a variety of communities, donating her time, knowledge and experiences. She enjoys living an active lifestyle, trying new restaurants and meeting new people. 
Dounya Boughambouz, Founder and CEO at RoboKids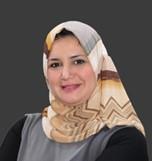 Dounya Boughambouz holds an MBA from the IAE (Business Administration Institute) Paris France-Sorbonne University. She has more than 18 years of experience driving Strategy and Innovation programs within top multinational Telecom companies where she held senior management positions as PMO director. Two years ago, she decided to start a new journey as an entrepreneur, she founded Robokids academy, the first EduTech Startup in Algeria aiming to build the future leaders among Algerian youth by providing TECH and entrepreneurial skills, with more than 25K subscribers on the platform (codzit.com). Dounya is actively participating in the promotion of the innovation ecosystem in Algeria. In 2021 she has been recognized as one of the most innovative women by the Algerian Ministry of Startups. One of her most important projects for 2023 is extending the Junior Entrepreneurs/startups program to remote areas to help the local communities in the southern region of Algeria.
---
Photography & Filming Disclaimer
There will be times that photographs, audio, and video are captured during PMI OVOC events. By registering for these events, attendees hereby grant PMI OVOC and its representatives permission to photograph and/or record them, and distribute (both now and in the future) the attendee's image or voice in photographs, videotapes, electronic reproductions, and audiotapes.
Refund/Cancellation Disclaimer
You may request to cancel your registration for a refund minus a $20 administration fee, up to 8 business days before the date and time of the event. Cancellation requests made within 7 business days of the event date/time may not receive a refund nor a transfer. When you register for a PMI OVOC event, you agree to these terms.  Please contact the Registrar for all cancellations and refunds, or if the registration has been closed.
Send an email to the PMI OVOC Registrar at registrar@pmiovoc.org.
It is no longer possible to register for this event