On Demand PMI Professional in Business Analysis (PMI-PBA)® Boot Camp Course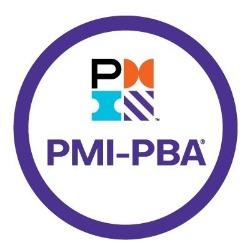 PMI Professional in Business Analysis (PMI-PBA)® Boot Camp Course
---
Business analysis opportunities are on the rise. Companies like Amazon have listed business analyst as one of their fastest-growing nontechnical jobs. Another growing trend in many organizations is project resources are expected to be cross-functional, especially as organizations shift to adaptive approaches of delivering smaller increments of functionality at a time. Regardless of job title, project professionals are being asked to not only manage a project, but to also elicit, specify, and manage requirements. Prove to employers that you have the business analysis skills by earning the PMI-PBA certification.
This course is a virtual, self-paced course created and taught by 1 of 4 core global authors of The PMI Guide to Business Analysis, Cheryl Lee. Until now, there has been a lack of accessibility to good quality, reasonably priced PMI-PBA exam prep courses. This is the ONLY self-paced PMI-PBA Boot Camp course in the marketplace of exceptional quality, at this price point. With greater accessibility, we believe the uptake of the PMI-PBA certification will also surge to match the increased demand for business analysts.
Watch this video for more information on the course
What does this course include?
This course includes 180-day access to:
Instructional videos full of examples.

Here are a couple of sample videos:
Practice exam
Exercises
Flashcards
Study groups to connect with others certifying at the same time.
Access to a PMI-PBA certified instructor for questions
Pass Support Program that gives you your money back if you do not pass the exam.
35 PDUs and contact hours
Access to virtual, LIVE Q&A sessions with the course instructor – Cheryl Lee. These sessions are optional and are not required to obtain the PDUs or contact hours.
PMI-PBA is a registered trademark of the Project Management Institute, Inc.
Does taking this course count towards the business analysis training hours required for the PMI-PBA application?
This course will provide you with 35 contact hours to satisfy the education requirement for the PMI-PBA application.
Course Fee:
Fees (subject to HST): $379
This course is priced at 1/3 of the cost of similar offerings in the marketplace.
How do I register?
We are partnering with Knowledge Adapters to offer you this course. Course completion certificate will be provided by PMI Ottawa Valley Outaouais Chapter. Click here to register and select "PMI Ottawa Valley Outaouais" upon checkout.
About the Course Facilitator
Cheryl Lee, PMP, PMI-PBA, CBAP, is the co-author of the book Effective PM and BA Role Collaboration published in 2015 through J. Ross Publishing, and one of four global authors of the first edition of The PMI Guide to Business Analysis published in 2017.
This author, speaker and passionate business analysis nerd never misses an opportunity to help mentor and inspire other PMs and BAs. She has conducted multiple public webinars and presentations at conferences, chapter meetings and local colleges and universities.
Cheryl's devotion to the profession of Business Analysis is further demonstrated by her non for profit contributions where she has founded the PMI Toronto Chapter Business Analysis Community, the first Business Analysis Community within a PMI chapter.'
She is also the President of Knowledge Adapters, a Toronto-based consulting firm that offers business analysis and project management consulting and training services. Reliable, efficient, passionate, personable, energetic and cheerful are a few of the characteristics clients use to describe Cheryl.
Follow Cheryl on Twitter @BAPMCherylLee for tweets on #pmot #baot #agile #pdu #webinar
Connect with Cheryl on LinkedIn: https://www.linkedin.com/in/cheryllowlee
Il n'est pas possible de s'inscrire à cet événement