NCPMS 2019 wants your new or gently used Professional Clothing!
Join us in supporting both men and women achieve economic independence through a network of support, professional attire and the development tools needed to thrive in work and life.  Once again NCPMS 2019 is a proud supporter of both Dress for Success and Suits His Style charities.
A donation booth will be setup at the Symposium and fashionably fabulous volunteers will be collecting all clean, new or gently used professional clothing and accessories.
We will also have our amazing photographer onsite who will be located in the Hall C.  Ross will shooting mini headshot sessions for a small donation of $20.  Monetary donations will also be accepted. Tax receipts are available for both organizations for donations of 20$ or more.
About the Charities:
Both Suits His Style and Dress for Success are local Ottawa charities that support disadvantaged men and women by providing professional clothing in their quest for employment opportunities.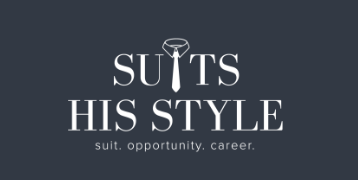 Suits His Style helps reduce poverty in our community by providing interview clothing and/or industry appropriate clothing to low income, unemployed men in need of employment. For more information on what donation clothing guidelines please visit: http://suitshisstyle.ca/support-us/.
Dress for Success empowers women to achieve economic independence by providing a network of support, professional attire and the development tools to help women thrive in work and in life. For more information on what donation clothing guidelines please visit: https://ottawa.dressforsuccess.org/get-involved/donate/